Winter is getting closer and with it comes the glorious snow season. But are you and your co-riders prepared for long and rough days on the slopes or off the piste? Or is it time to get some new gear – for yourself or to surprise your friends and family with? We might be able to help!
https://de.uswe-sports.com/pow-25-black
The POW 25 protector winter backpack features typical USWE attributes like the CE-Certified full back protector and the NDM + Snug-Me harness system that makes the backpack bounce free on wild rides, but also provides a Thermo Cell insulation technology and a ski and snowboard carrier system. It holds 25 liters in total, so you can bring everything you need to the mountain. With the POW 25 you are well-equipped for alpine experiences of all kinds.
https://www.giro-sports.com/de/p/giro-snow-goggle-contour-rs-300093/?articleNo=contour%20rs&itemId=300093012
These Contour RS goggles from Giro offer a slightly smaller lense than the classic Contour,  making them ideal  for people with smaller faces.  The Expansion View Technology+ in combination with the VIVID lenses provide a large crystal clear view of all the elements of the mountain. 
The designs of these two products were developed in collaboration with POW (Protect Our Winters), marking the fifth year of Giro working together with this non-profit-organisation. The helmet is the Grid Spherical and is characterized by its extremely lightweight construction, a thermostat to control your temperature and the Spherical Technology, powered by MIPS®, that ensures extra security for your head. The Contour goggles are the perfect fit for the Grid Spherical. The goggles offer a large field of view and the technical features allow the rider to clearly see all elements in the mountains, even in gnarly conditions.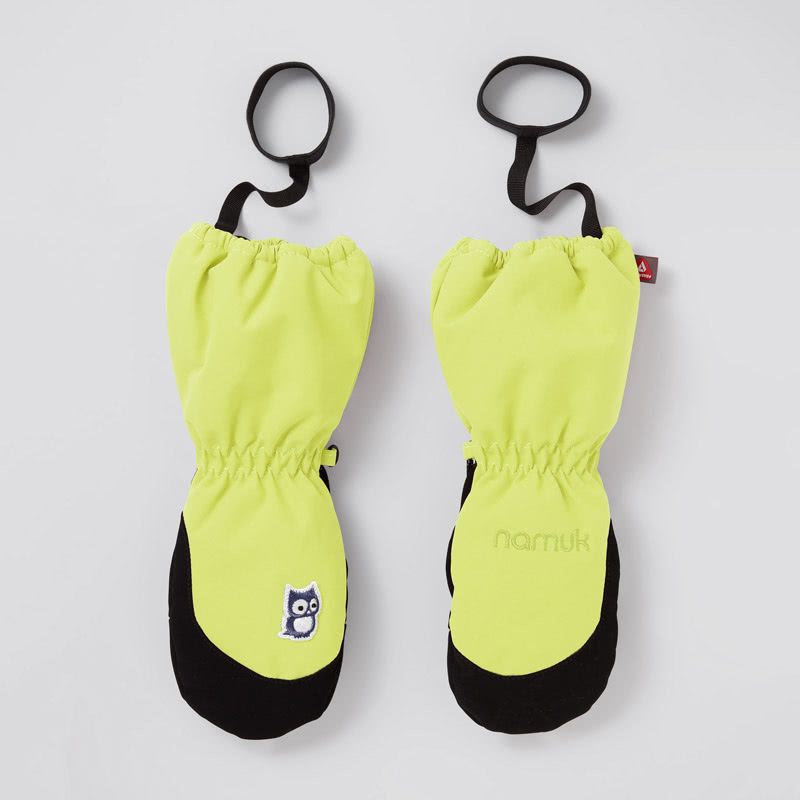 https://www.namuk.ch/ch_de/bekleidung/accessoires/handschuhe/statement-handschuhe-lime
The Statement Gloves from Namuk were made to keep your kid's hands warm even on the coldest days. They are equipped with the PrimaLoft® Active Gold lining and with DWR coating that makes the gloves waterproof. The convenient wrist straps ensure that the gloves aren't lost even during wild days playing in the snow.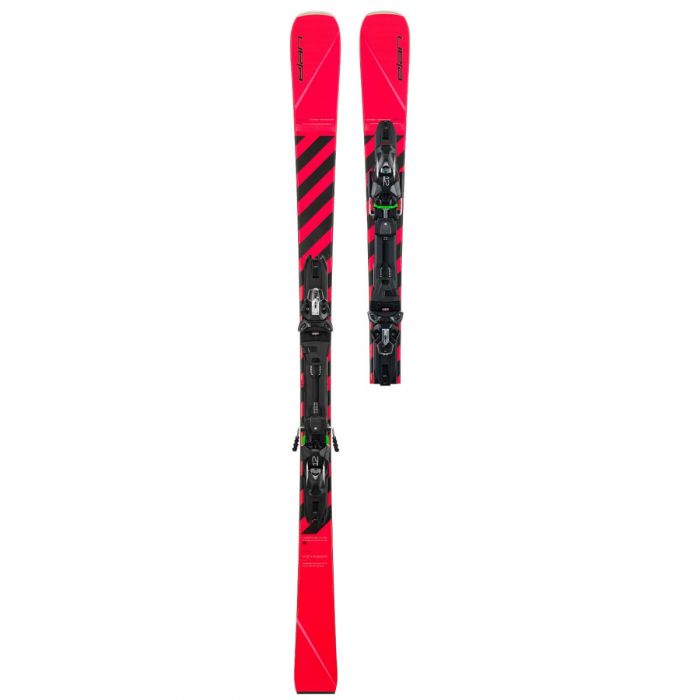 https://elanskis.com/de_de/voyager-pink-aarhlm20
The ELAN Voyager is the world's first folding all-mountain ski carving like a race ski and riding just like any other ski. The fusion plate and connect technology make this ski one-of-a-kind and foldable to a size of less than 1 meter without reducing performance on the mountain. We appreciate the James Bond feeling of unpacking the ski from the sleek travel pack coming with the skis. 
If you don't trust the skis not breaking, check out Filip Flisar trying to break them here: 
https://www.youtube.com/watch?v=MFDTTv4G4RU&ab_channel=ElanSkis