A soupçon of sweet winter sports gifts for all wallet sizes.
With winter fast approaching, thoughts will soon be turning to heading to the mountains for some good old-fashioned snow sliding, and with Christmas around the corner now is the perfect time to start planning your snow-related gifts and own wishlists items. Here is a selection of ideas for all manner of budgets…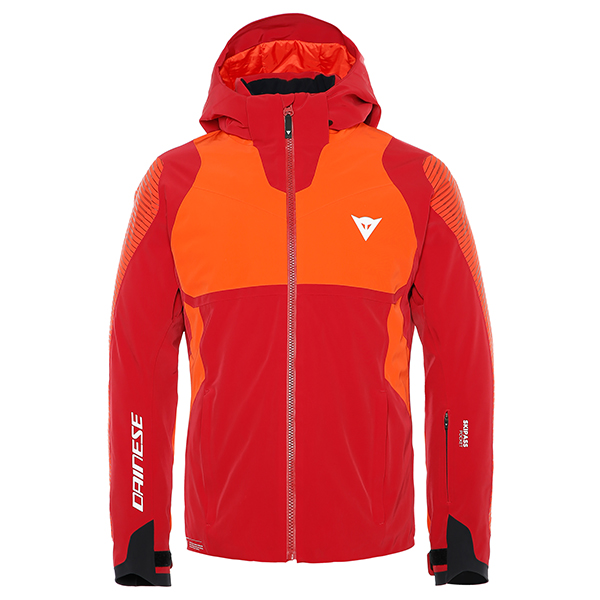 Under €1000
Dainese HP1 M1 Jacket (€849.00)
Speed demon skiers looking to marry the ultimate in protection from the elements with the ultimate wearable back protection definitely need to have Dainese's HP1 M1 jacket on their radars. This race-inspired resort outerwear boasts top-end waterproofness and breathability ratings (20/20k), Primaloft insulation, and all the features you'd expect from a premium ski jacket, but the ace up the HP M1's sleeve is that it also integrates Dainese's iconic Flexagon back protector into the construction for the ultimate in comfortable, restriction-free back protection. The perfect choice for someone who lives for speed, looks for the steepest pitches to carve and who demands elite level performance from both themselves and their gear.
Under €500
Giro Axis goggle (€199.95/£180.00) & Giro Jackson MIPS (€169.95/£150.00) combo.
Your head is important. Your eyes and vision are important. So why not take care of them both by investing in a sweet helmet and goggle combo from Giro? The Axis goggle's frameless design fits a variety of face shapes, features an elegant Quick-Change lens system – four self-locating magnets assist in lightning-fast lens replacement and four snap pins keep the lens securely locked in – and has an ultra-wide field of view. When it comes to clarity, these are peerless thanks to the contrast-boosting VIVID lens (a bonus lens is also included), with optics by ZEISS. 
The Jackson MIPS helmet has a modern profile thanks to its Passive Aggressive Venting system, which manages airflow and temperature optimally whether you're moving or stationary. As well as complying with the CE EN1077 helmet certification, MIPS technology effectively protects your head from rotational forces in this helmet's lightweight construction, plus you can dial in your perfect fit and even remove the ear pads on warmer days. 
The Axis and the Jackson MIPS are built to work seamlessly together for the perfect combination of protection, comfort and fit with minimum chance of fogging. All for combined price of a shade under 370 Euros.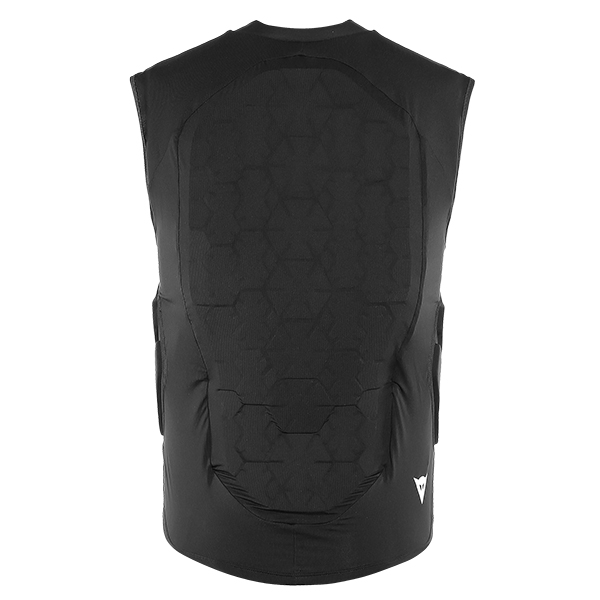 Under €200
Dainese Flexagon waistcoat man (€169.00)
Protecting your back is a no-brainer, but until recently such back protectors were bulky and often awkward to wear. These days, however, this is definitely no longer the case – thanks to the innovations of companies like Dainese – and this can be seen, and felt, in the Flexagon waistcoat. This boasts exceptional flexibility and comfort thanks to overlapping layers of Crash Absorb memory foam (which hardens on impact) that move independently and adapt to the body's anatomy. This is arranged in an ergonomic pattern of hexagon-shaped soft pads for the ultimate in wearable protective comfort. Available in men's and women's versions.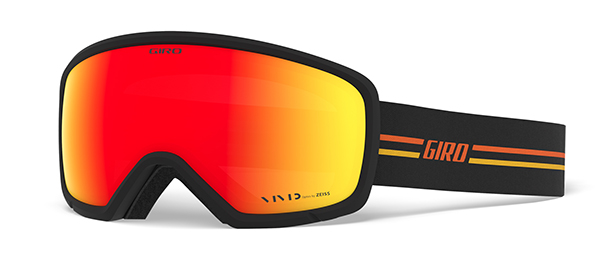 Under €100
Giro Ringo VIVID (€99.95/£90.00)
Giro's VIVID lenses with ZEISS optics boost contrast and definition with laser-sharpened focus, and the Ringo gives you the chance to experience the advantages at a price that won't break the bank. Available in a host of colours and lens combos, these have a solid field of view, boast triple-layer face foam with microfleece for a plush face feel and are anti-fog coated to reduce getting misty. The Ringo is designed to fit seamlessly with Giro's helmets, and they're also available in a kids' fit.
Under €20
gogglesoc (€14.99 / £12.49)
Let's face it. Goggles for skiing and snowboarding are not cheap, and those fancy mirrored lenses don't half get scratched easily. Thankfully the crew at gogglesoc developed an innovative solution to safeguarding your lenses, with the added benefit of being sustainable and looking tidy, too. The gogglesoc  is a stretchy microfibre 'soc' made from recycled plastic that can easily be slipped over your goggle lens to prevent damage when you're in the gondola, lift line, restaurant, bar, car or lodge, and coming in a host of different designs, you can now protect your lenses in style, at a super affordable price.