Keep the kids alright
When it comes to winter sports equipment, there's never been a better time to be a kid. The number of brands producing quality equipment designed specifically for children has mushroomed in recent years, meaning kids these days – and their parents – can take to the hill safe in the knowledge that they aren't having to make do with second-rate 'kiddie' gear, rather equipment that is essentially the technology adults benefit from, just shrunk down to work perfectly for your little monsters…
Giro x Namuk collab – Crüe MIPS helmet (€89.95/£75.00) & Rev goggle (€44.95/£40.00)
Giro have long been known for making top-notch kid-specific helmets and goggles, and for the 2020 winter they've strengthened their offering further by collaborating with Swiss brand, Namuk (who focus exclusively on making technical outerwear for children from 0-12 years old), producing some of their product in colourways taken from Namuk's clothing designs. 
The first of these is the Crüe MIPS helmet. We don't need to stress the importance of protecting your little ones' heads, and suffice to say the Crüe meets all European helmet safety standards. As the name suggests, it also uses the MIPS (Multi Impact Protection System) technology that provides more protection from rotational forces. The classic, skate-style design is low-profile, super comfortable and its durable Hard Shell construction features plenty of vents for warmer days, plus the Crüe can give the fit your kid needs thanks to the dial-in In Form Fit. 
With the Rev goggle, kids are able to have the tech and style that the big people get but in a package perfectly suited to their smaller, wrinkle-free faces. A cylindrical lens combined with an anti-fog coating will keep the terrain clearly visible, while a super soft double-layer face foam gives exceptional comfort and protection from the elements all season long. When you match up the Rev with any Giro youth helmet and you'll get their famed Seamless Compatibility for a perfect goggle/helmet fit and function.
Giro Ringo JR goggle (€99.95/£90.00)
Giro's VIVID lenses with ZEISS optics boost contrast and definition with laser-sharpened focus, and the Ringo gives mini-shredders the chance to experience these vision-enhancing advantages at a price that won't break the bank. Available in a host of kid-friendly colours and lens combos, these have a solid field of view to complement their excellent optics, boast triple-layer face foam with microfleece for a plush face feel and are anti-fog coated to reduce getting misty. The Ringo JR is also designed to fit seamlessly with Giro's helmets.
Gogglesoc (€12.49-14.99/£11.99)
If you've invested in a decent pair of goggles for your mini-me, the last thing you want is for the lenses to get ruined on day 1 – or day 100 for that matter – due to them not taking as much care of them they should. Enter gogglesoc – an affordable, elasticated, stretch microfibre 'soc' made of recycled plastic that can quickly and easily be slipped over your kid's goggles to protect the lenses from scratches and scrapes when the 'concentration lapses' that all parents are familiar with inevitably happen. There are a ton of designs to choose from, too, that will have your kid hyped.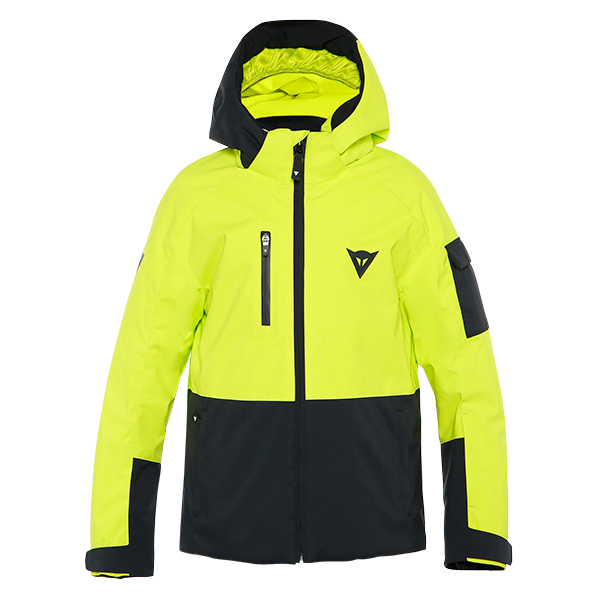 Dainese Ribbo HP jacket (€249.00)
When it comes to outerwear designed for owning the hardpack, it's hard to beat what Dainese have to offer – speed is in this brand's blood after all and the HP range is built specifically with young speed demons charging the pistes in mind. Kids will be well-protected from the elements in this eye-catching jacket thanks to its high-spec, fully-taped fabric that uses a stretchy Dermizax membrane (with waterproof/breathability rating of 20/10k). The jacket also features a removable, adjustable hood and a snow skirt, 120g of D-Thermo insulation, and perhaps best of all, Dainese's patented RIBBO system – a user-friendly fit adjustment that allows the jacket to 'grow' with the child for up to three years.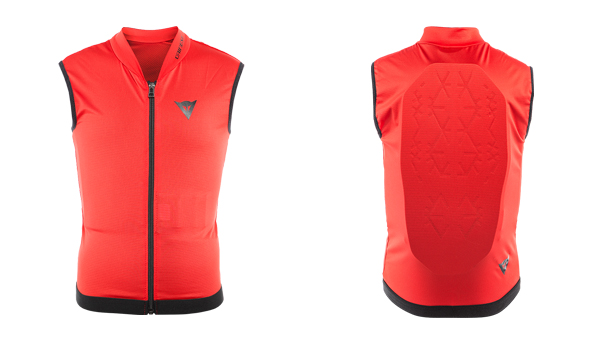 Dainese Scarabeo Flex Lite (€69.00)
Specifically designed for children, Dainsese's Scarabeo Flex Lite is an integrated, wearable back protector that features the company's famed Flex Lite Technology – two overlapping, independently moving layers of Crash Absorb memory foam (a material that's soft when worn but hardens under impact) arranged in a hexagonal pattern for ergonomic comfort. This also features Dainese's RIBBO system, enabling the fit to be adapted to the child's growth.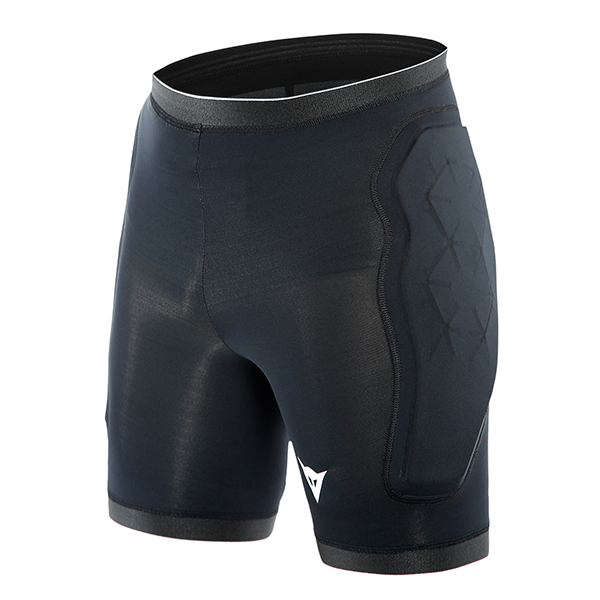 Dainese Scarabeo Flex Shorts (€89.00)
This winter, Dainese introduces their much-vaunted Flexagon technology into their impact shorts, allowing for superior levels of comfort while still meeting the highest European impact safety standards. Flex Lite technology – as in the Scarabeo Flex Lite vest – uses two overlapping layers of soft memory foam (which hardens on impact) in a hexagonal pattern to allow for excellent ergonomic comfort. These foam pads are positioned on the hips and coccyx area, while the rest of the fabric is super soft, breathable and reinforced with silicone grippers to keep the shorts in place even during intense activity.